HATE
Welcome to the page where I explain what I fucking hate
I HATE FIDGET SPINNERS! Like they're useless and ridiculous! They just fucking spin ! HOW ABOUT I SHOVE ONE UP YOUR ASS AND SEE IF IT STILL SPINS WHEN IT COMES OFF OF YOUR MOUTH? WOOOW IT DOES INDEED SPIN, SUCH EFFICIENCY , IT MUST BE GERMAN ENGINEERING, SEHR GUT HERR SCHWEINHUND!!!!!!
I HATE PEOPLE THAT DON'T GET TECHNOLOGY!! Like this kid thought her jpegs disappeared, but the truth was, she was saving a PNG so obviously the JPEGS were not visible ! I feel like throwing CRTS at her! Why do this people even use computers? WHyayayya
YOU KNOW WHAT I HATE MORE THAN THAT? . LIFE HACK VIDEOS!! YEAH , WHO THE FUCK ACTUALLY MAKES THIS CANCER! AND WHO THE FUCK ACTUALLY ENDS UP USING IT! WHY THE FUCK WOULD I USE A SHITTY BOTTLE AS A COOKIE DISPENSER? WHY WOULD ANYONE USE FUCKING OREOS AS MASCARA??????? WHY I JUST WANT A FRICKIN ANSWER UH?
I HATE WHEN PEOPLE ARE EATING AND THEY CAN'T PROPERLY CHEW ON THEIR DAMN FOOD,OR THEY JUST MAKE A FUCKING VACUUM CLEANER NOISE! GOTT WARUM MICH?!!!!! STOP GIVING DUCKING BLOWJOBS TO FOOD, GET A ROOM OR WHATEVER!
I HATE KIDS THAT MAKE ME GET HOME LATER, JUST CAUS ETHEY LIVE IN A FUCKIN HOLE THAT IS FAR AWAY FROM CIVILIZATON! I FEEL LIKE JUST RUNNING THEM OVER WITH THE SCHOOL BUS! FREE LUNCH X2 POINTS
I FUCKING LOVE HARDCORE HENRY!!!!
I HATE CRAZY FANGIRLS THAT CAN'T HOLD THEIR PANTIES IN PLACE!! THEY SEE SOME RANDOM KOREAN DUDE AND FUCKING SQUIRT! LEMME SHOW YOU A PICTURE OF kIm JoNg Un so you PUSSIES can wet your labias!!!!
ICH LIEBE DEUTSCHLAND!!
I HATE 3D CARTOONS AND TEEN TITAN GO!!! WHY MAKE SO MUCH CORN AND SHIT
I HATE CHILDREN THAT ACT LIKE ADULTS! GO PLAY WITH UR DOLLS OR WHATEVR!
I HATE CHEATERS! People that use boosters and hacks in call of duty online multiplayer deserve to get killed!
I HATE PEOPLE THAT BULLY OTHERS! Just cause they think they're worth a dime it doesn't mean they get to do what they fucking want! WHAT ABOUT I PUSH YOU?
I FUCKING HATE SLIME VIDEOS! IF U GO ON FUCKING YOUTUBE AND SERACH " HOW TO " IT AUTO FILLS TH REST WITH " MAKE SLIME" JUST WHY????????????!!!!
I HATE IT when I am in the cafeteria line, waiting to buy my darn shit food, and then A FUCKING SHIT TON OF RETARD JOCK WHORES SPAWN AND JUST SKIP IN LINE MAKING ME GET LATE TO CLASS!
I HATEEEEEEEEEEEE WHEN I AM WAITING FOR MY POOP FOOD AND THE AUTISTIC SHIT LUNCH LADY DOESN'T FUCKING UNDERSTAND WHAT I JUST FUCKING SAID AND I HAVE TO REPEAT SHIT FOR ONE MILLION TIMES!
I HATE IT WHEN LOW IQ PEOPLE DON'T UNDERSTAND MY JOKES AND HUMOUR, OR ARE JUST LIKE " uuH that joke was kinda dark" OH NO FUCKING WAY, I DO NOT HAVE ANY NOTION OF THE JOKES I MAKE, DO I????!!!!!
I LOVE MY SCHOOL'S LIBRARY!! ( I do indeed spend lots of time there, specially in sophomore year )
I HATE WHEN THINGS DON'T GO ACCORDING TO MY PLANS!
I HATE THE EDUCATION SYSTEM!!
I LOVE KNOWLEDGE
I HATE WHEN CARTOON CHANNELS TRY TO BE "HIP N COOL" OR " WHAT THE KIDS NOWADAYS SAY"! LIKE FUCKING SPONGEBOB SQUARE PANTIES GOING ON INSTAGRAM
i HATE COMPUTER UPDATES THAT TAKE TOO FUCKING LONG, LIKE FFS I JUST WANT TO GO ONLINE HURRY YOUR ASS!!!
I HATE THE LIMITED BANDWIDTH IN SCHOOL'S LIBRARY COMPUTERS.
I HATE PEOPLE WHO LEAVE TRASH ON THE FLOOR AND STREET! THEY FUCKING DESERVE TO GET BROOMSTICKS COATED IN SULFURIC ACID DOWN THEIR GARBAGE THROATS!
I HATE HYPOCRITS! I LOVE CATCHING LIARS!!!!!
YOU KNOW WHAT?????!!!! I HATE DUMB PEOPLE THAT TRASH THIS WORLD! INSTEAD OF RECYCLING MATERIALS WE SHOULD RECYCLE HUMANS AND MAYBE MAKE AN ACTUAL CHANGE FOR A WHILE! I CAN'T FUCKING STAND SLOW ASS FUCKERS WHOSE BRAINS CAN'T DO BASIC SHIT! ONCE SOMEONE asked to borrow my calculator. Later I decided to check what they used it for. Guess what : 6:3 =2 FOR FUCKS SAKE WHY???!! I FELT LIKE BLOWING OFF MY DAMN HEAD!!!! DUMMKOPF! WHY MUST YOU FOOLISH HUMANS CLOG EARTH?????
I HATE UNFAIR SHIT! MY DARN BIOLOGY TEACHER DIDN'T GIVE ME MY POINTS BACK EVEN THOUGH SHE FUCKING ADMITTED THAT SHE MADE A MISTAKE WHILE DOING MY TEST'S CORRECTION!!! wHy Must I sUfFeR????????????????????????????????????
I HATE THE FACT THAT MOST PEOPLE WILL NEVER SEE THE BIGGER PICTURE.
I HATE WHEN MY FUCKING MODEM STOPS WORKING IN THE MIDDLE OF A DEATHMATCH
I FUCKING HATE IT WHEN RAPPERS SOUND LIKE THEY ARE CHOKING ON SEMEN WHEN THEY TRY TO RAP! THEY SOUND LIKE THIS: GGGGGGhhhmGHHUGhhhHHUUuuuuuuUGGGHNNNNNDGHNHGGUJJMMMMKughughughughhhhhhhh like why man why..... KEEP UR MOUTHS CLEAN!!!
I LOVE WHEN ARTISTS AREN'T JUST A COPY OF EACH OTHER IN A HOPE OF GETTING TEENS TO LIKE THEM!!!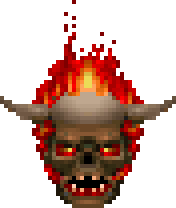 maybe something more serious